News
Midterm project seminar - 2007-12-04
Educational seminar was organised on 7th December for Emys project. The representatives from State Service for Protected Territories, regional Nature Protection departaments, Regional Parks, local municipalities and NGOs visited project areas in Zuvintas biosphere rezerve, Meteliai and Veisiejai regional parks.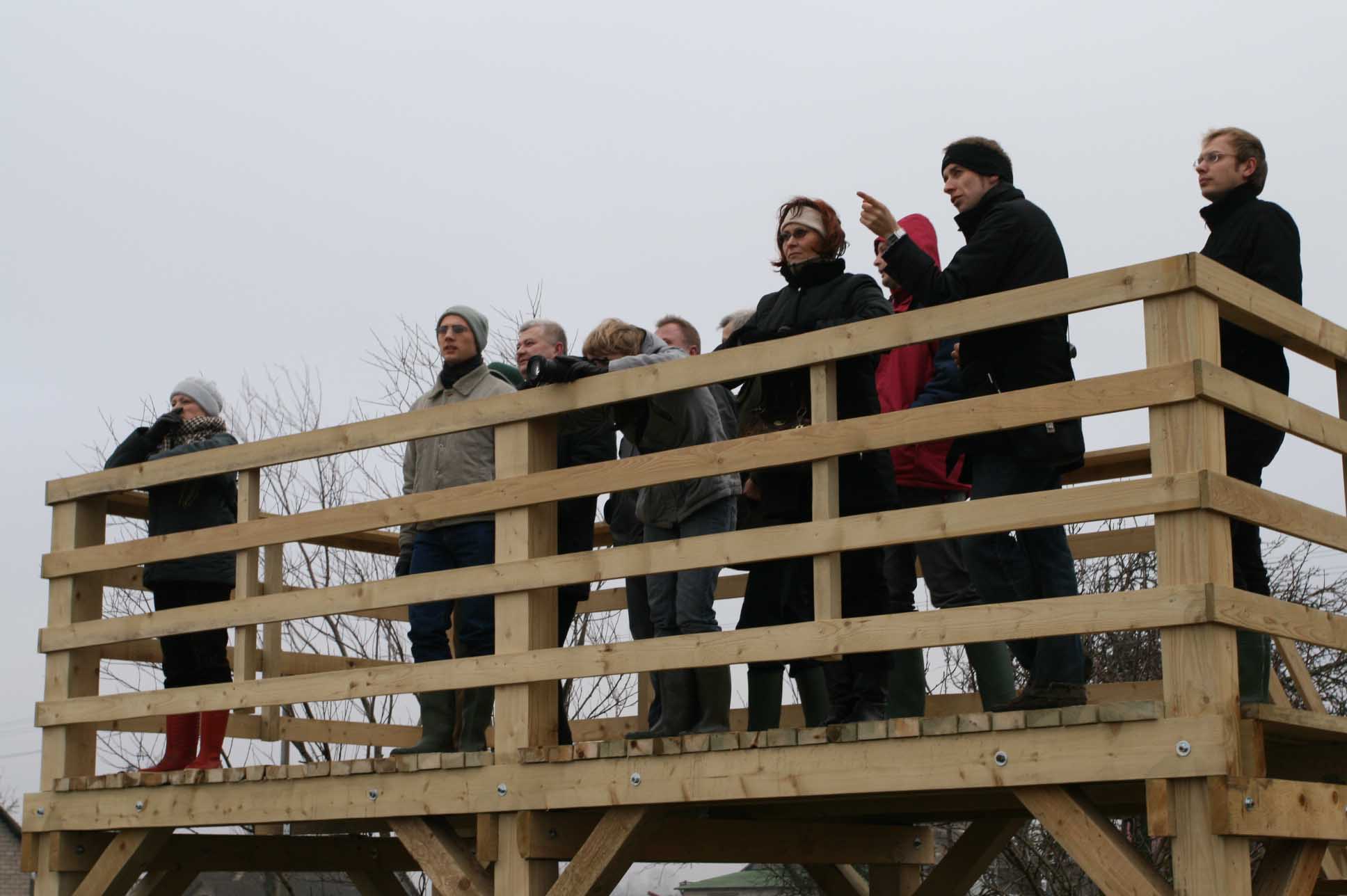 on observation lift in Zuvintas
The participants had opportunity to look at different nature management measures for European Pond Turtles and Amphibians. up to december 2007 in Lithuania there are digged more than 50 ponds, restored nesting sites for turtles, installed wintering places for turtles and amphibians. 3 farmer families in each project site are involved into beef cattle farming.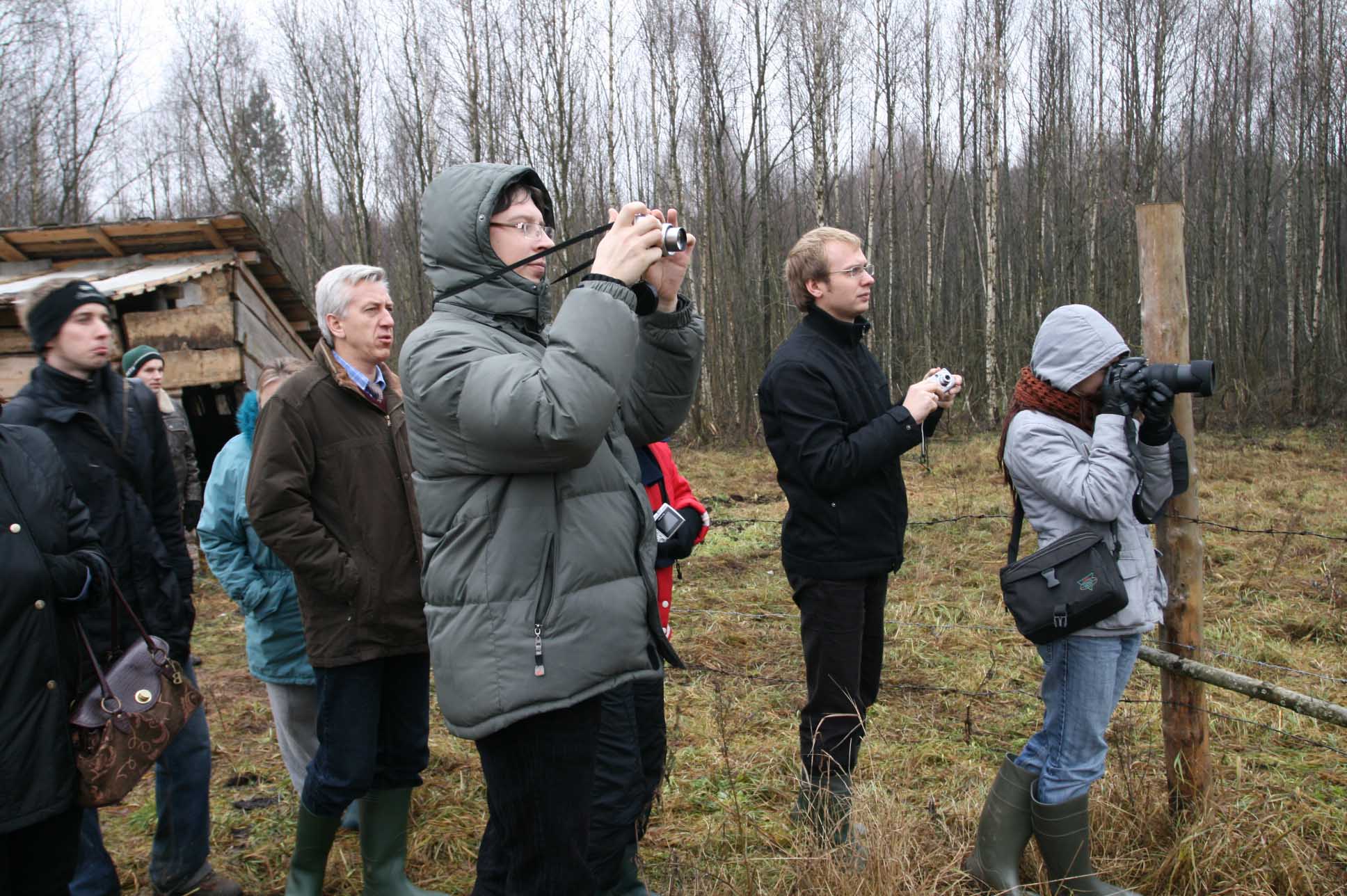 in farm by Stasė and Tachyras Chadijev
After visits of project sites the partcipants were involved to dicussions aboutthe project. The turtle specialists working earlier for Emys protection presented slideshows about previous projects. Local schools presented the results of interviewing of local people.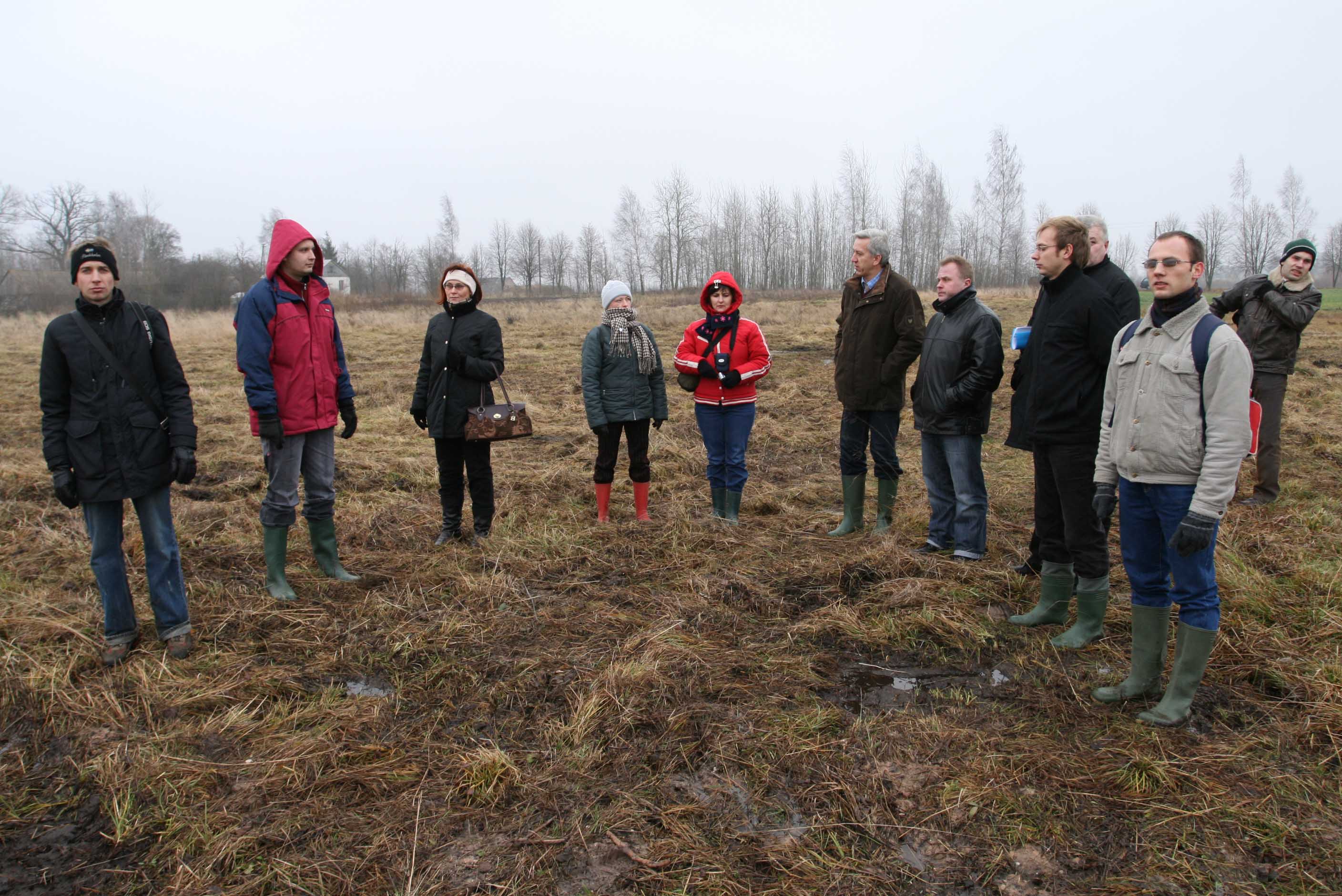 By ponds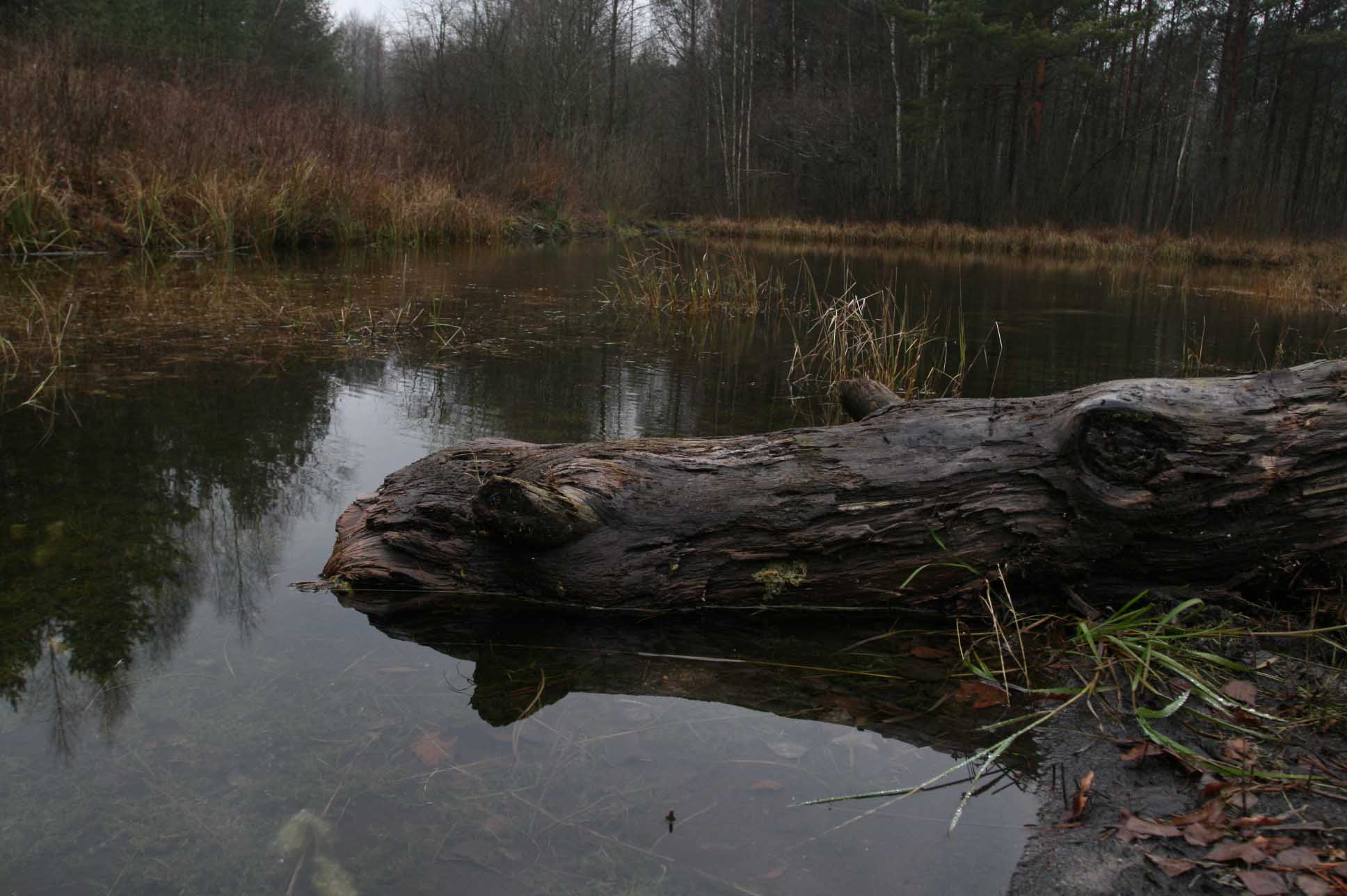 A pond for emys with basking sites